**UPDATE – sale has ended – thank you to all who took the time to heed my advice and send me your preorders. All orders were placed for you.
Stampin' UP! underestimated the demand and how we had been awaiting the return of this offer and while they posted "WHILE SUPPLIES LAST" they felt supplies would last longer than they did. When I know more I will share with you.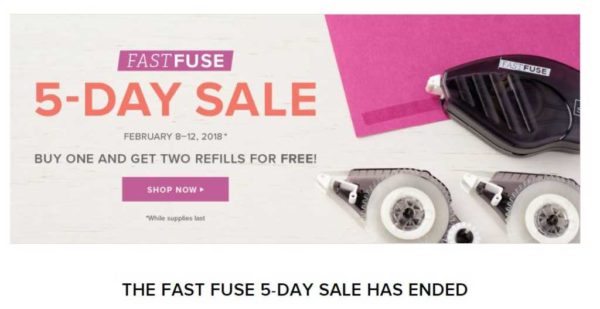 FAST FUSE sale – Buy one adhesive get two refills FREE – while supplies last and last time they went "FAST".
FEBRUARY 8th – FEBRUARY 12th
This strong adhesive is great for projects you really want to STICK!
TWO ways to get your adhesive
1. Preoder – I am collecting orders and committing to placing them when the sale goes live -email me janet@remarkablycreated.com with your order
2. Directly online -CLICK HERE & don't forget to use the host code BTNPU933 for my monthly customer appreciation gift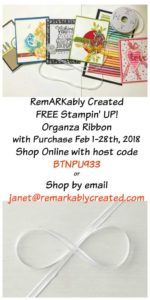 But don't procrastinate everyone has been waiting for this sale and it's WHILE SUPPLIES last..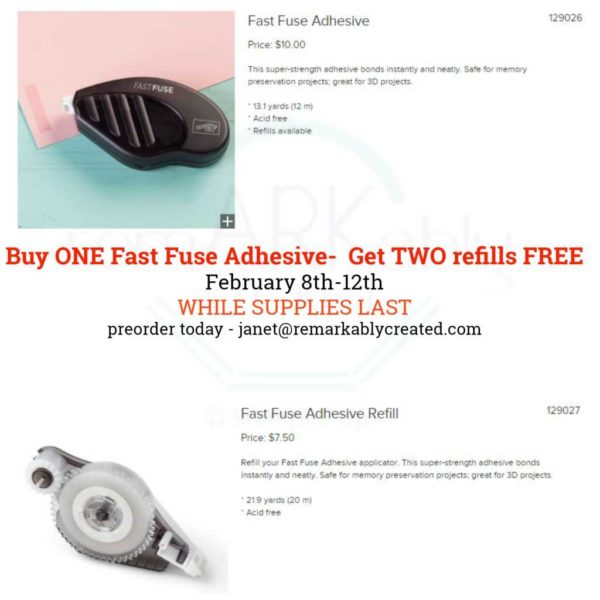 Check out Stampin' UP!'s helpful Fast Fuse Video