Beginning January 3rd, 2018 When you join Stampin' UP! in addition to the usual great deal of customizing your starter kit with your choice of $125 in Stampin' UP! products for just $99 with free shipping you will also be able to select two bonus stamp sets ANY PRICE for FREE.
I want to extend a personal invitation to you to join my team beginning 5am EST on January 3rd.
(The sooner you join on January 3rd the sooner you can come join my teams all day Facebook party with Sale-a-bration and Spring Catalog give aways and lots of fun samples. fb live demos and more as we party virtually to launch Sale-a-bration 2018)
Use this Handy Sheet – to decide the $125 in product and TWO FREE stamps you want in your starter kit for just $99 and keep reading about all that YOU GET
when you join my team today. If you have questions about what to choose in your kit for what you want to do with your Stampin' UP! experience do not hesitate to ask.
Starter Kit Planning – starerkit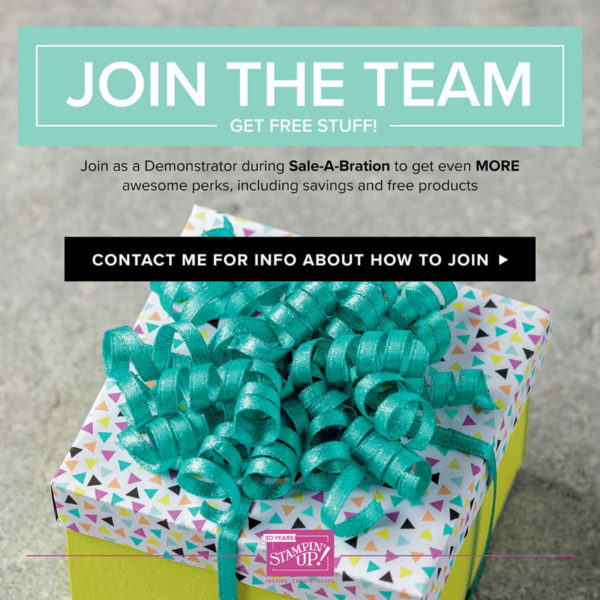 By Joining:
1. You get your hands on great exclusive products
2. You get spring catalogs to share with family & friends
3. You have the opportunity to save 20% on anything else you'd like over and above the kit while earning FREE sale-a-bration products for personal purchases
5. You are on board to maximize the full sale-a-bration selling season of January 3-March 31st where demonstrator earn free products and flex points
6. You have until July 2018 to meet your minimums (only if you want to continue to enjoy perks otherwise no obligation at all)
7. You have no obligation unless you want to continue to receive the minimum 20% savings
8. You get a chance to earn QUICK Start during our biggest sales event of the year
9. You get the opportunity to jumpstart your business by sharing the joining opportunity and sale-a-bration promotion with family, friends and customers
10. You get to enjoy the 2018-19 Annual catalog exclusive demonstrator only sneak peek and preorder
11. You are on board to begin earning an income by offering the perks of our biggest event of the year
12. You get to extend the offer to family and friends to join you as a demonstrator enjoying all the same perks you joined for
13. You get access for FREE to all my demonstrator training
14. You get to enjoy my discounted team pricing on product shares and events
15. You get to participate in my directs RemARKable Start earning your choice of Sale-a-bration products, annual catalog products and product shares.
So how do you view the spring catalog and add spring catalog products to a starter kit?? Here is a simple tutorial for you.
After Watching CLICK HERE to get started
I would love to welcome you to my team of RemARKable Stampers.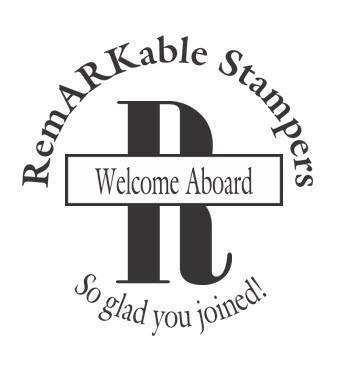 Let me help you get started with :
1. Our team Launch Day virtual Party
2. My RemARKable Start Program (helping you earn free sale-a-bration products, annual catalog products and product shares)
3. Me – supporting you in your reason for joining whatever that may be
Those joining anytime on January 3rd can participate in our teams Virtual Launch Party 5am EST to 11pm EST