Pair Brusho with Shimmer White Embossing paste and you easily add vivid color, texture and glitter to a project.
It's a big WOW effect and a fun technique.
Come get messy with me in the studio as we look at different ways to pair Brusho color crystals and Shimmer embossing paste – stencils, framelit and aquapainters.
This technique makes me feel artsy and reminds me of mixed media.
Check out easy and fun this is and it's really not all that messy…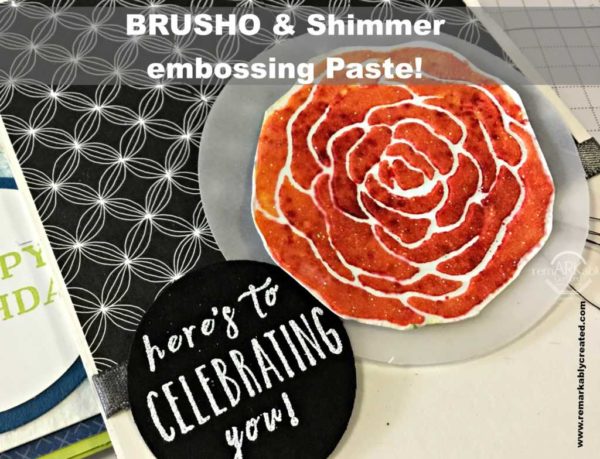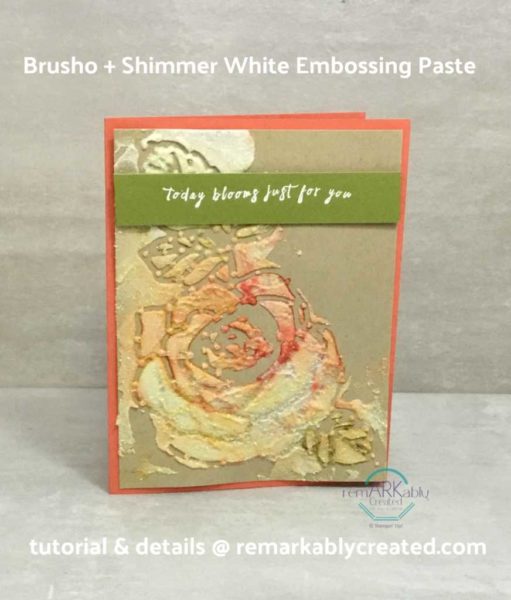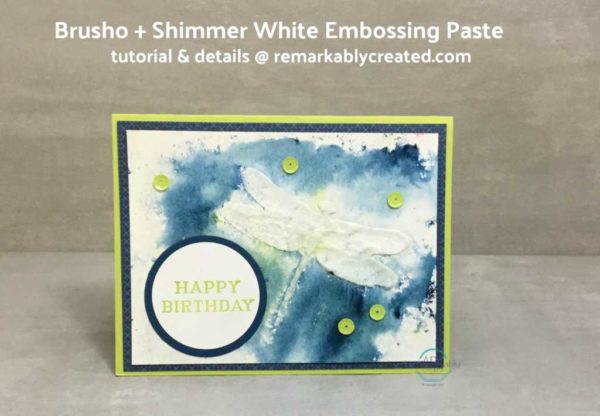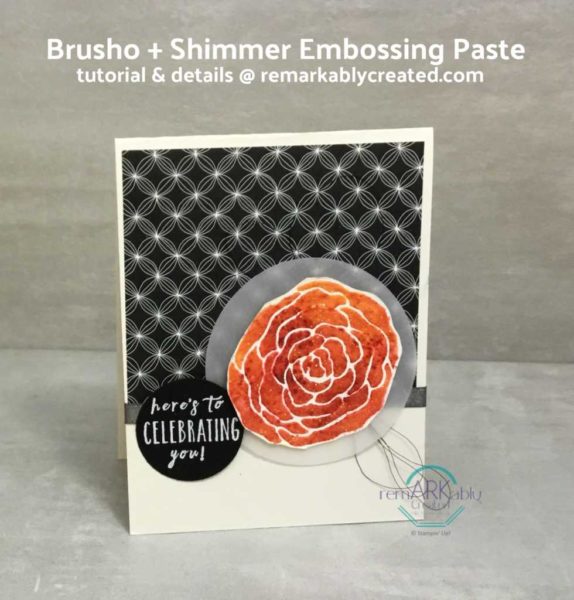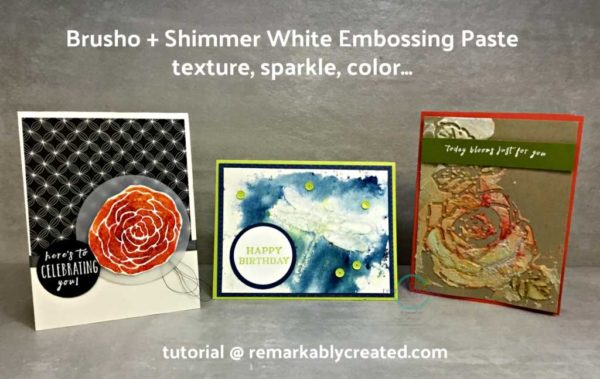 CLICK on any item to add your shopping cart and before checking out – scrool down to check out the Great Ways to FREE products.
Happy Sale-a-bration 3 ways to enjoy Sale-a-bration.
GREAT WAY
Free Gifts with purchases of $50 or more – shop ONLINE or by EMAIL
PLUS my monthly Customer appreciation gift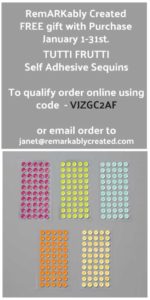 HOST CODE online VJZGC2AF OR email me
GREATER WAY
Free Gifts with purchases of $50 or more AND additonal host rewards – contact me to host a personal order, live class/event, or virtual event
GREATEST WAY
$125 product for just $99
PLUS two FREE bonus stamps (value up to $101)
FREE shipping
Opportuninuty to earn FREE products as a demonstrator Jan 3 – Mar 31
Enjoy Demonstrator, Customer & Host perks while paying 20% but receiving FULL value towards those perk
Personal purchases count towards minimums ($300 Jan 3-July 31st is all that is required).
My RemARkable Start program
My Training & Support
No Obligations if you don't want more than the kit
Discounted product shares and events as part of my team support
Contact me to join my team of RemARKables today!!! Or simply jump right in HERE.
The sooner you join the more opportunity to earn FREE products and maximize Sale-a-bration!