This sweet sample card from the display boards at On Stage 2017 in Salt Lake City this November features one of the accessories I am most excited about and love love love.
These new self adhesive sequins are the perfect no mess, no fuss embellishment for your cards, tags, crafts and scrapbook pages.
They will be available beginning January 3rd from the Spring catalog and will be sold in a pack of 5 fun yummy colors – Berry Burst, Lemon Lime Twist,Pool Party, Pumpkin Pie and Yellow.
If you do not have a demonstrator you work with make sure to request a copy of the catalog today.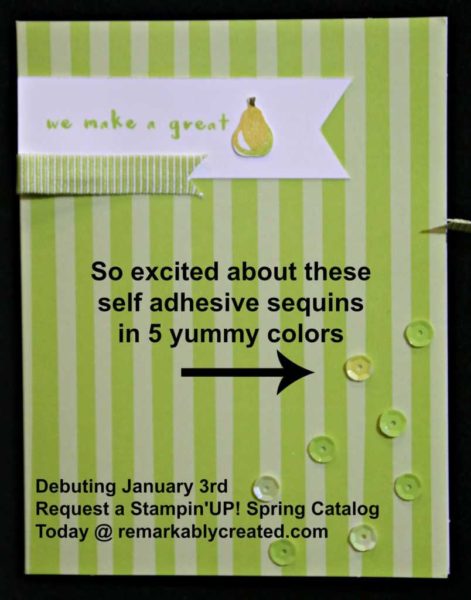 Here is one more sweet card that while it does't use the sequins features the Tutti-frutti stamps seen on the card above (the same pear) used oh so cleverly to create a wreath and holiday card! I love it when stamp images can be used in out of the box ways.