Have you seen the new 2017-19 In Colors – Berry Blast, Fresh Fig, Lemon Lime Twist, Powder Pink, Tranquil Tide…. Even their names are yummy.
The new in colors are supported with ink pads, refills, 8.5 x 11 cardstock, 12 x 12 cardstock, designer papers, ribbons, embellishments.
I will be offering many options for you to get a taste of all the new products coming.
In Color Club
In Color Product Sampler (a sampling of the cardstocks, ribbons, designer papers, embellishments)
Designer Paper Shares ( a sample of the new designer papers)
Designer Paper + Coordinating Cardstock (a sample of the new designer papers and the cardstock from the coordinating packs)
Desginer Paper & Ribbon Shares (a sample of the new designer papers and new ribbons)
Ribbon shares (samples of the new 56 ribbons!!)
RemARKable Samplers (designer papers, embelllishements, ribbons and cardstock)
I will begin accepting orders in keeping with Stampin' UP! policy on May 26th and I will place my first product orders on June 1st.
LIKE great deals??
My team members receive team pricing on my product shares and customers who place orders this month will receive discounted pricing.
To have access to easy Paypal links for ordering simply join my mailing list.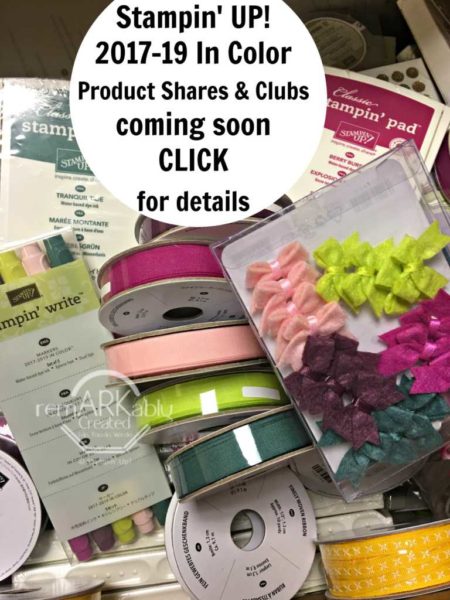 The image above shows the beautiful ribbon and bows and below you can see the pretty floral phrases designer papers and just how well the cardstock and colors work together.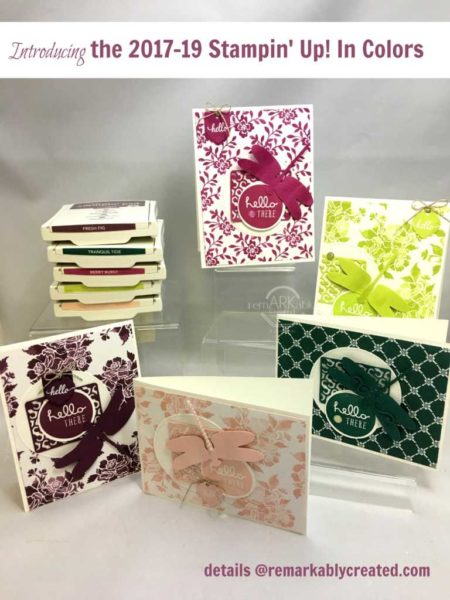 And the new incolors go so well with the current color families – look at these pretty color combinations that Stampin' Up! has put together.
You can download this chart HERE