Hundreds of new catalogs are finding new homes! i still have more if any doesn't have a demonstrator and would like a copy.
The catalog is more than a tool for ordering.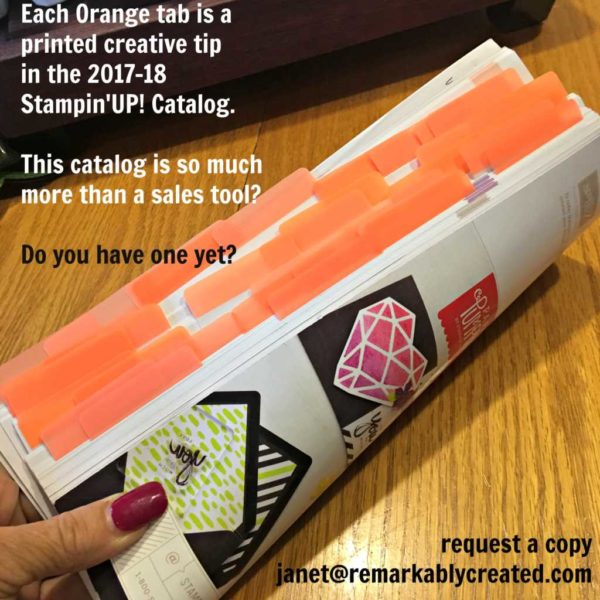 These orange tabs represent awesome printed tips throughout the catalog.
These tips are in addition to:
**great techniques shown in color steps to try,
**you can make it's printed throughout
and icons indicating which projects Stampin' UP! has videos for.
When you add in hundreds of full color samples you have an awesome creativity tool in your hands.
When you add me as your demonstrator providing you with 50+ PDF tutorials in my monthly newsletter. personal special offers and my own tips, well then it becomes priceless 🙂
What's in your mailbox??? Because while it will be available as a PDF and online in my ONLINE store to view – nothing beats the real thing.