I recently held my third water color class and featured High Tide as the stamp set in the class.
Using water color pencils, blender pens and aquapainters class attendees in the online class received the card kits they received to create several of the projects taught in the online class.
Join my mailing list today for news of April's Online class and April's Live events.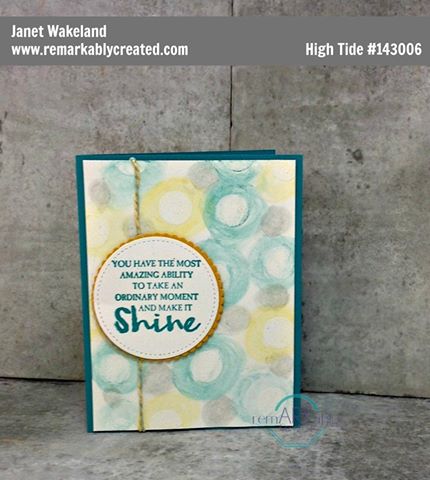 A little embossing with craft white ink and white embossing powder then simply swirly colors for a fun resist style card gives the dot in the High Time stamp set a little creative time!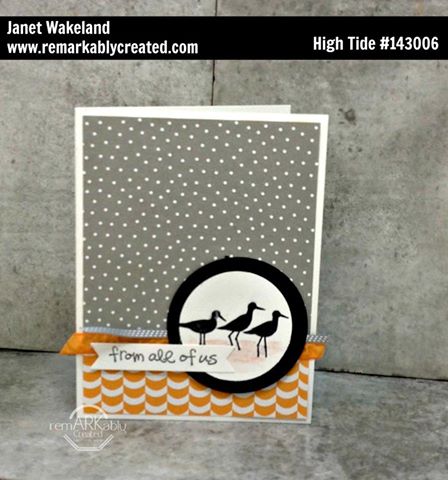 Pulled greatest greetings off the shelf for two of the class projects. This is a great "filler" greeting set. It seems to fill the missing "greeting" needs from some of the other sets. In this case here – From all of us was perfect for the 3 shore birds.