Paper Pumpkin – Stampin' UP!'s monthly craft kit is a box of creativity waiting to be assembled just as it is intended or to be used as a jumping off point.
Each month I provide my subscribers with alternate ideas for the supplies in the kit.
This month I was able to come  up with 10 fun timely ideas – gift tags, gift card holder, money pockets, mini card, bottle tags and I always try to do a project life page.
This is the contents of the November kit. I have a few extra if you didn't get one and would like one. Contact me for details.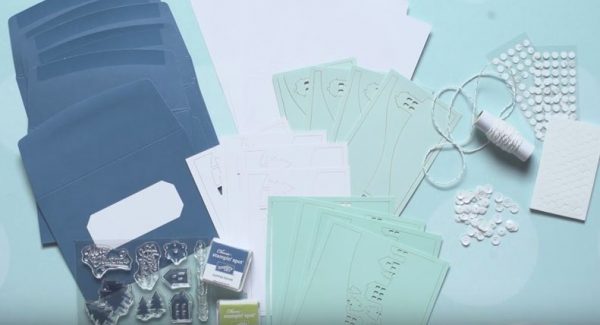 Link to SU's Video is HERE
One of the 10 ideas I shared with my subscribers.I think I found the perfect excuse for not being caught up with scrapbooking. Having a stash of perfect pictures for new ideas!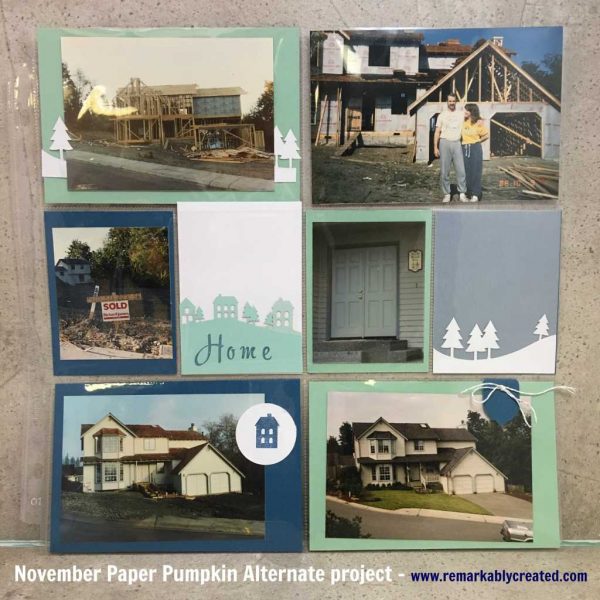 One of the Perks of Subscribing is refill packs while Supplies last for each month's kit.