So this past weekend I attended ON STAGE , an event held twice a year to celebrate demonstrators, provide us with tips and trainings and give us a preview of coming catalogs and products.
OH MY will this catalog rock the craft world. I've been a demonstrator for 20+ years and some years I admit we didnt' hit it out of the park, but this catalog is building on the awesomeness of our annual catalog and holiday catalog and taking things to another level.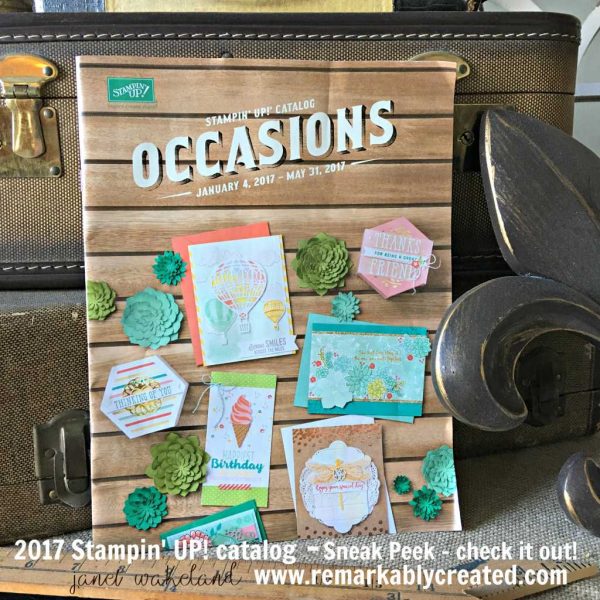 So far the only complaints I have heard about this catalog are things like "my credit card needs a larger limit" "how am I going to get everything I want".
Now mind you, you can order from this catalog until January 4th so why am I sharing this now??? Watch the video and be tempted and find out why.
SO to
a. Join my team click HERE
b. Learn about Hostess Options click HERE 
c Join my mailing list for dates, details and easy registration links for my LIVE and VIRTUAL online classes
d. Request a copy of the catalog as soon as I have them in my hands to mail
And don't forget to check back as I share Sneak peek Sundays and share with you great ideas for mixing and matching Holiday Catalog and New Spring catalog Product.