The New Holiday Catalog launches September 1st and I invite you to join me for my first ever Virtual party on my Business Facebook Page.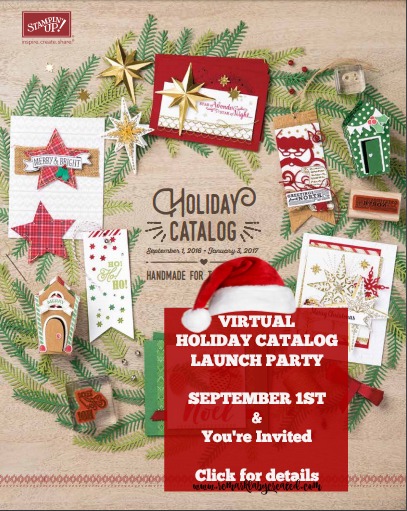 WHY STOP by My Page on September 1st?
1. Inspiration  – videos, tutorials, tons of samples 
2. Laughter & Memories as we talk holiday traditions, holiday memories, holiday hassles and headaches 
3. Prizes – New Product Give Aways 
4. Shopping Gifts & Hosting Incentives
5. It's Free
6. Because everyone is invited and I'd love to spend the day with you

It's Virtual Which means you can stop by from your Phone, Ipad, Laptop, Computer, Netbook – you name it
It's Virtual Which means you don't miss out on anything – simply pop by and take a stroll by scrolling through the posts 
See on the first! I'll be there with bells on!