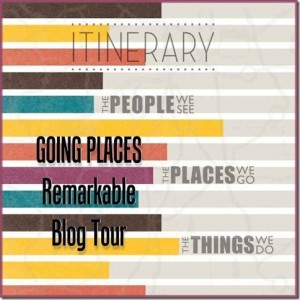 It's the 2nd Thursday in June and that means time for a RemARKable blog hop. This is the last of our "themed" months. Going forward each month we will focus on the amazing cost saving bundles in the new 2015/16
Stampin' UP! catalog.
For our final theme we chose Going Places – for many June is a month of Going Places – graduations, weddings, summer camp, vacation.. lots of reason to be on the move. And I think my project ties in nicely.
I am using the uber cute You're Sublime stamp set and revisiting an old technique – Spinner Cards. I thought the glamper would be perfect spinning across the card. All the stamps in the set are cute but I would have bought it just for the glamper. Who hasn't bought a stamp set for just one stamp, right?
Below the sample is a simple tutorial for making your own spinner card – grab 2 pennies, dimensionals, the word window punch and a piece of cardstock to practice on.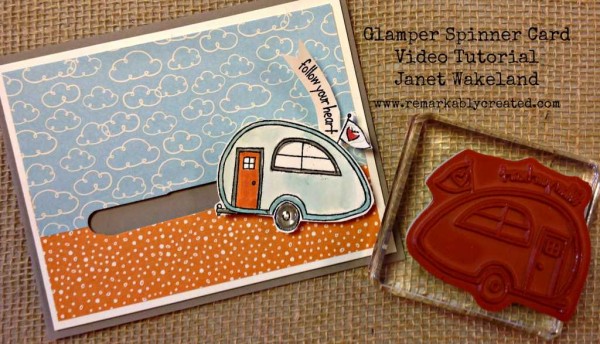 Thanks for Visiting.. Now move on over to Nancy Amato's place – CLICK HERE or if you just came from Nancy's and are going the other way next stop is Pam Staples – CLICK HERE