Tomorrow is our BIG Holiday Catalog launch. Our guests are making 29 projects yes 29 or those who purchased the event TO GO are receiving all 29 finished along with the table favors. WOWSER – our next launch will be the Spring Catalog in January – make sure you are on my mailing list for an over the top catalog launch.
This is one of my favorite projects from tomorrow. The guests are making the 5×7 middle piece customized to the year of their choice. I chose to use the date our house was built instead of the  year we were married.
I love how easy it is to create pretty personalized gifts using Stampin' UP! stamps, framelits, inks, cardstock and designer paper.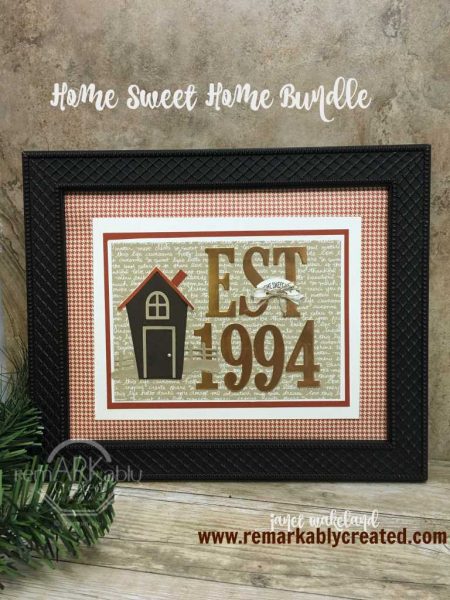 This project will be available as a TO GO class in my virtual classroom. Don't forget there are 3 ways to enjoy the classroom
1. Viewing membership only – allowing you to simply view the classes from anywhere in the world. Current membership is valid 9/15-12/31.
2. Purchase one TO GO class and enjoy access to all classes in the classroom 9/15-12/31
3. Members of my team enjoy the classroom as part of my upline support.
Join my newsletter today to receive easy registration links right to your inbox, news of new classes, weekly free tutorials, my personal specials, news and reminders of SU specials and details of local live events I host that are open to demonstrators and the public.