This month myself and fellow Stampin' UP! demonstrators are sharing our favorite Project Life kits with you.  I love them but currently my favorite is Hello December. I love all of the possibilities with it, the color combination featured in the cards, the gold elements on the cards and in the accessory pack and the flexibility to use the kit for cards, crafts as well as capturing Holiday and winter memories.
My project featured here is a twist on an Advent box I posted a few days ago. I love the idea of Random Acts of Kindness and service and wanted to challenge myself to  intentionally commit to daily activities with that in mind. BUT instead of planning ahead what those acts would be I combed the internet and pinterest for lists and ideas and put 50 or so of them on a sheet i have put in my purse, on my fridge, in my car, etc.  I know that some acts may be repeated and that some days may include more than one act. As I complete them I am going to write what they were on the slips of paper in the pockets on the RAK calendar I created below.
Check out mini banner and video of tons of projects with Hello December and Original Advent box and assembly tips.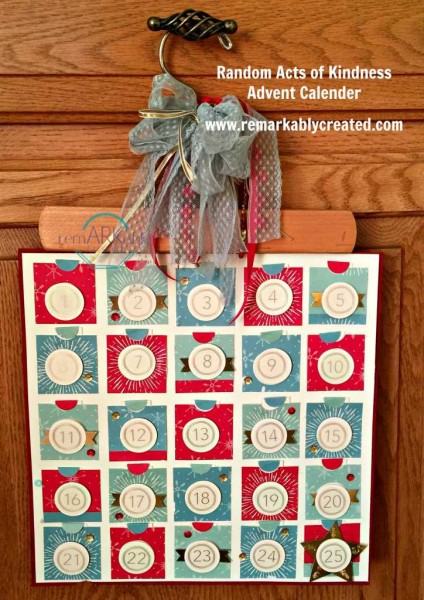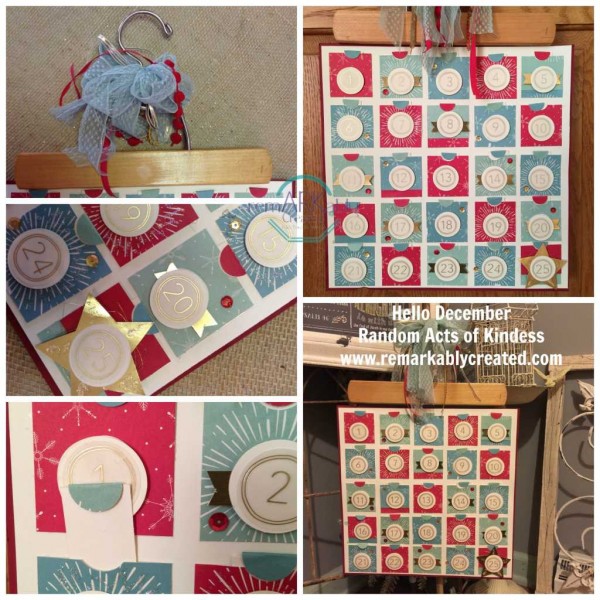 Quick video of project
CHECK OUT FELLOW Project Life lovers via their links below…
Julie Kettlewell, UK – http://www.juliesjapes.blogspot.com
Delys Cram, New Zealand – http://delysc.wordpress.com/
Constanze Wirtz, Germany – http://conibaer.blogspot.com
Janet Morrow Wakeland, USA
Elizabeth Richards Peterson, USA – http://www.lenfantcheri.com/blog/
Kate Denyer, UK – http://katemakescards.blogspot.co.uk
Linda Higgins, Australia – http://lhiggins.blogspot.com