So one of the projects this weekend at our RemARKable Hot Retreat was a themed page to use to document the weekend's festivities. We have been doing a Christmas in October theme for our fall retreat and this year it was SANTA's CRAFT ROOM and there were lots of crafty elves to be found.
I created an elf in MDS and used that as the main image in the tags on their daily gifts, signs, bottle tags and even as an element on their scrapbook page. The video today will give you some awesome MDS2 tips using 3 new features as well as some time saving tips for creating your projects.
CRAFTY ELVES Scrapbook Page – we have a photo booth at the retreat and this year it was stocked with fun Christmas/Holiday props. I love for them to have a page ready to simply add a memory or two of the weekend to when they get home. This is the page they created for just that purpose.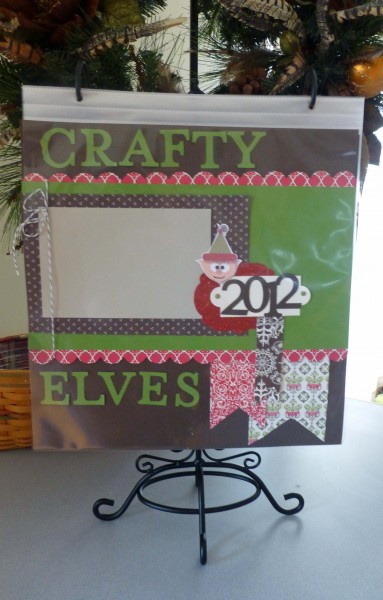 ELF KISSES – original poem by ME!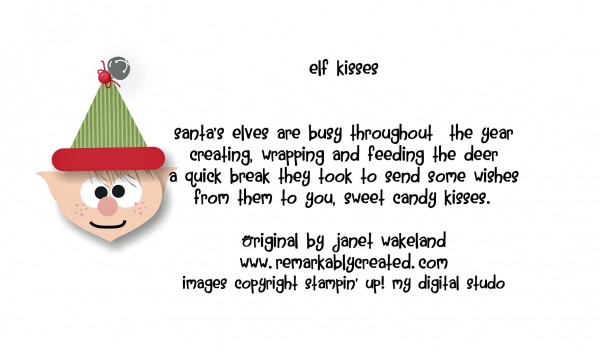 DAY 2 Place setting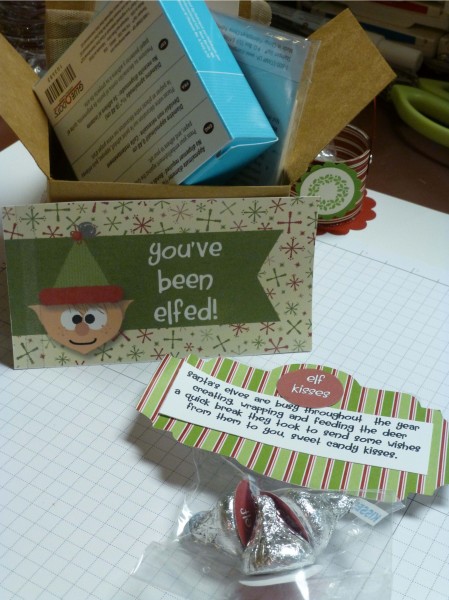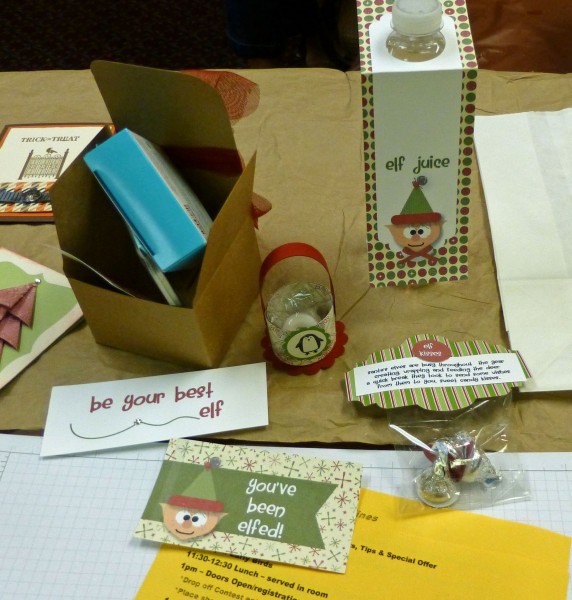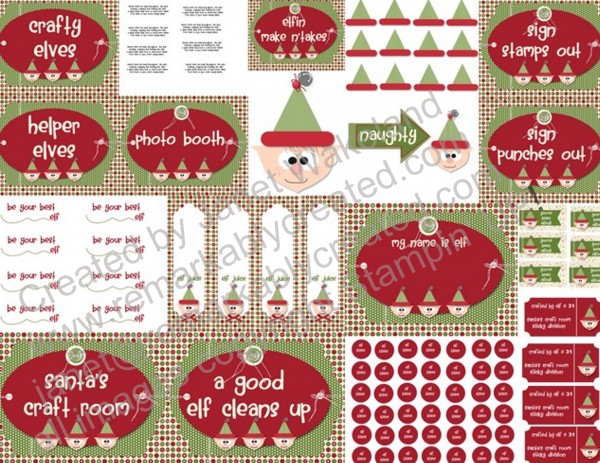 MDS PUNCH ART ELF VIDEO TUTORIAL
ELF PUNCH ART PDF – elftags-020