When Shannon West demonstrated this at leadership I was taken back in time. As a young girl I used to spend my babysitting money on stationary sets so that I could write letters to my grandmother and friends. Being a military child my friends were always moving so there was lots of reasons to write letters. Some of you may remember letters (pre-email/text/twitter days). One of my favorite types of stationary was the self mailers. They were heavier weight and always had cute stickers to close them and you could keep your letters short.
This self-mailer is made from 12×12 cardstock that is free-hand cut. That is the scary (hard) part but fun at the same time. Just like being a kid again making home made hearts for valentines.
After cutting your heart – center a 1/4 sheet of cardstock on the heart – I am a wing it kind of gal and don't measure a lot so what I did to make the process simpler is simply outlined my 1/4 sheet of cardstock with my bone folder, then used a ruler to extend the score marks to the edges of the heart.
To hold the card together I created a belly band that is secured with adhesive – the receive can pop the band open and unfold the heart! I used Hugs scallop notes for the address block on each of them
Valentine #1 – Features Sweet Designer Paper Stack,  Barely banana cardstock, Hugs scallop note, Vintage Vogue Stamp Set, Pretty In Pink Ink, Barely Banana Marker, Chocolate Chip satin ribbon, sherbert designer button, linen thread, Well scripted Stamp Set, Chocolate Chip Ink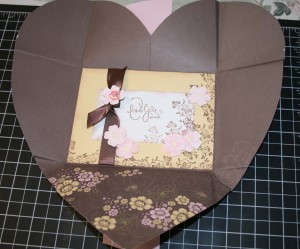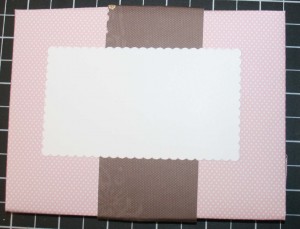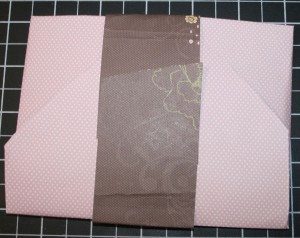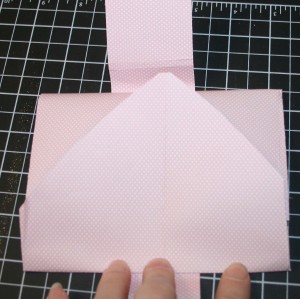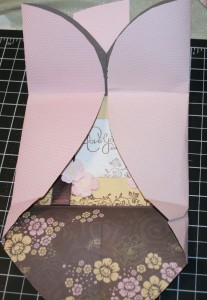 Valentine #2 – Sweet Pea Designer Paper Stack, Old Olive Cardstock, Hugs Scallop Notes, Sweet Pea Stitched Felt, Old Olive Marker, Chocolate Chip Cardstock, Scallop Edge Punch, Pretty in Pink Grosgrain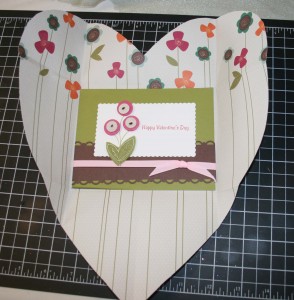 Valentine #3 – Sending Love Designer paper, blush blossom cardstock, chocolate chip cardstock, chocolate chip satin ribbon, scallop border punch, With All my heart Stamp set, Hugs scallop note, pretty in pink ink, sponge dauber,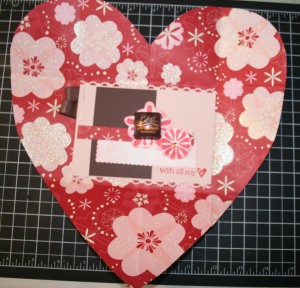 Crafting Joy
Jan