Coloring Glimmer Paper – FUN place card holders
For these fun placecard holders I made I wanted my glimmer paper to have a gold tone to it. To do so I added some tea stain reinker to a little water and simply brushed the reinker over the silver glimmer paper. Let it dry and then use as desired.
Another trick I incorporated with this projects is the Big Shot Multi Purpose Self Adhesive sheets. I love, love, love, love, love this Stuff. Ok I really do like it. I adhered a full sheet to the back of my silver glimmer paper before cutting the letters I needed and then simply peel the back off and adhered to my christmas ball. It truly was "simply". I love easy!
Nameplates created in MDS, Decor Elements Blocks, Rich Razzleberry Striped Grosgrain Ribbon, Silver Glimmer paper, Tea Stain Refill, Brush, Timeless Type Big Shot Alphabet, Mocha Specialty Paper, Perfect Plum Designer Series paper, Simply Scored tool, Vintage Brads.
I used a multipurpose spray adhesive to add the mica flakes – worked like a charm and the ornament is glued to a based used for doll heads(wood findings aisle of your local craft store).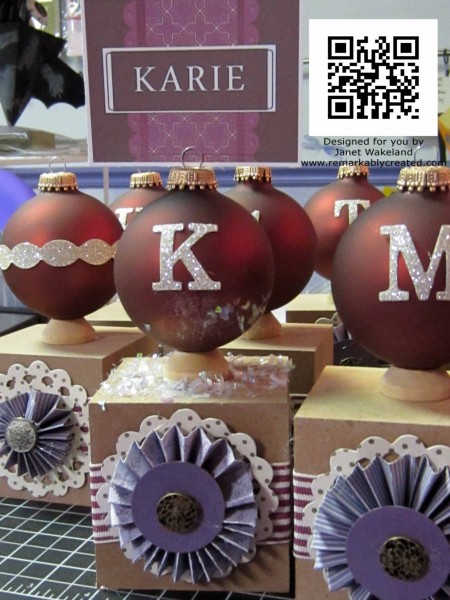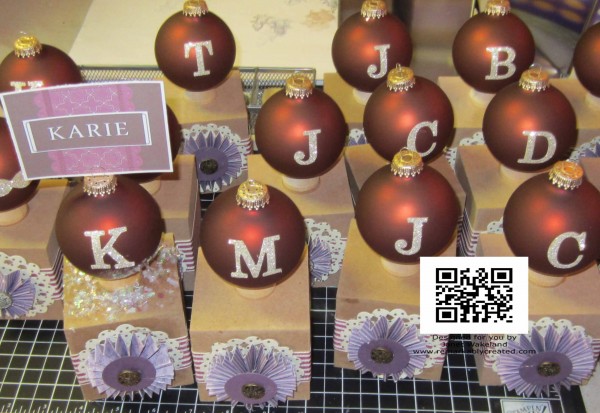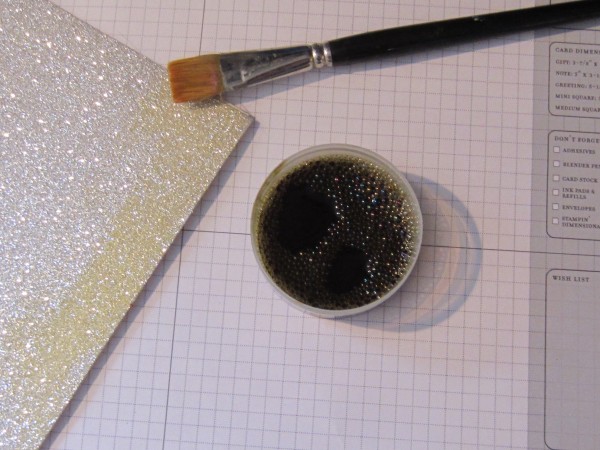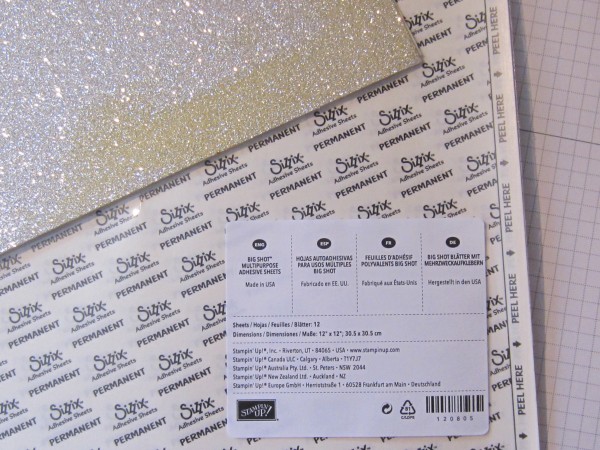 Sure hope the guests these placecards are for enjoy them!
Crafting Joy
janet
« Previous post
Next post »