Hit the EASY BUTTON this holiday season – 35 New My Digital Studio (MDS) templates
I love the holiday season but it can get hectic at times and there are so many back to back this time of year. Let myself and Stampin' UP! give you an easy button this year.
How I can help make it EASIER
1. FREE MDS Classes -
   November 5th (anytime between 9am &9pm – call to schedule your time slot
   ONE on ONE by appointment

2. Predesigned 2012 Calendars, Christmas Memories Books – simple load your photos ona flash drive or CD and make an appointment to personalize with your photos and order on the spot.
How Stampin' UP! can help make it Easier-
1. 35 New Templates We've got your back. This week we launch six new designer templates for a total of 35 downloads with designer templates this month! These fashionable designs let you to quickly customize your projects and then easily send off to print, so you have one less thing to worry about this season
2. Holiday Bulk Pricing
3. MDS Holiday Hostess only Ensemble
Contact me today to take advantage of our holiday EASY BUTTON!  janet@remarkablycreated.com
NEW DOWNLOAD PDF's (Full size picture and full product descriptions)
MDS_Downloads_-_Oct_18_-revised
MDSDownloadsOct4
MDSDownloadsOct11
MDSDownloadsOct25
NEW DOWNLOADS – Remember you can use our Digital Downloads in other programs. So even you dont own MDS you can shop online 24/7 and INSTANTLY download and use our templates.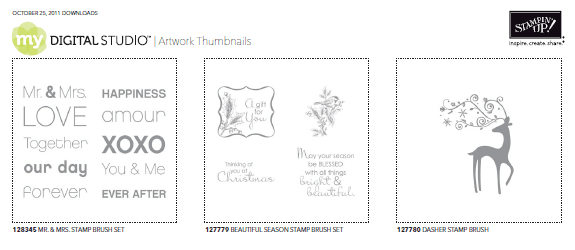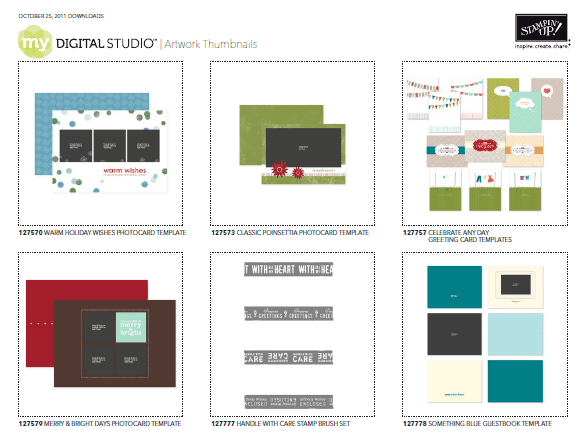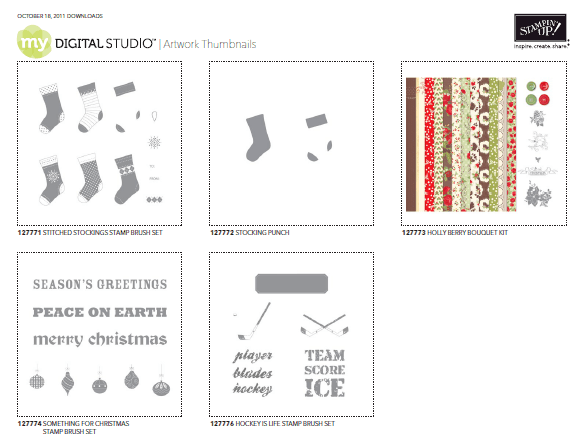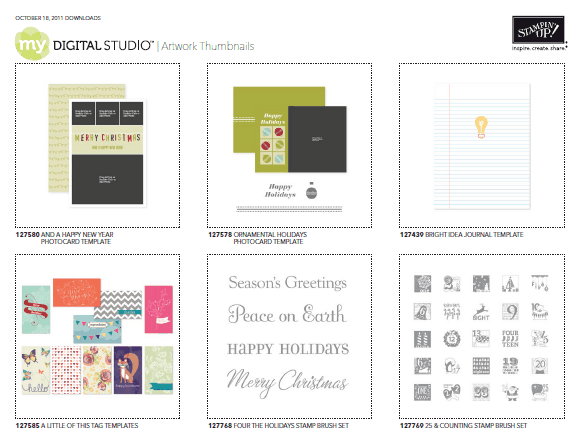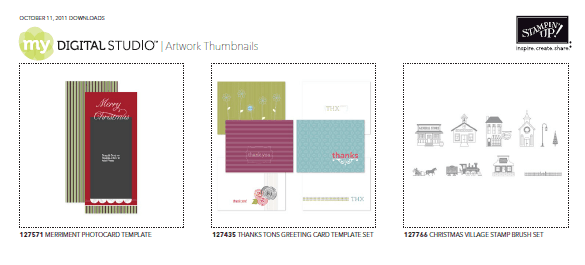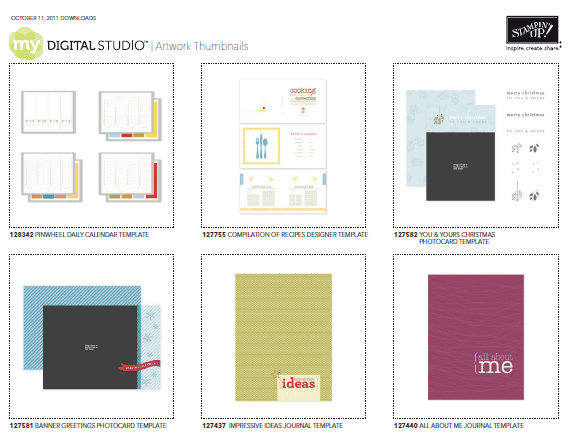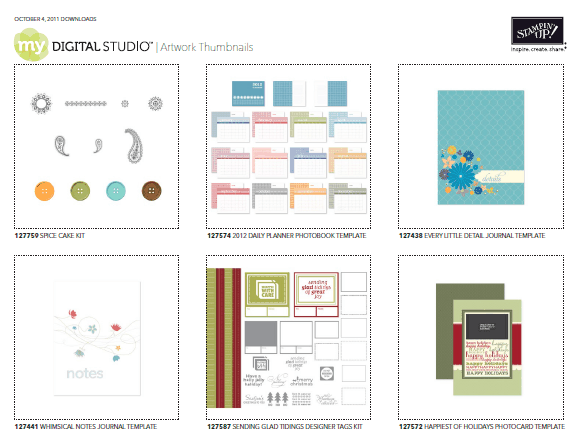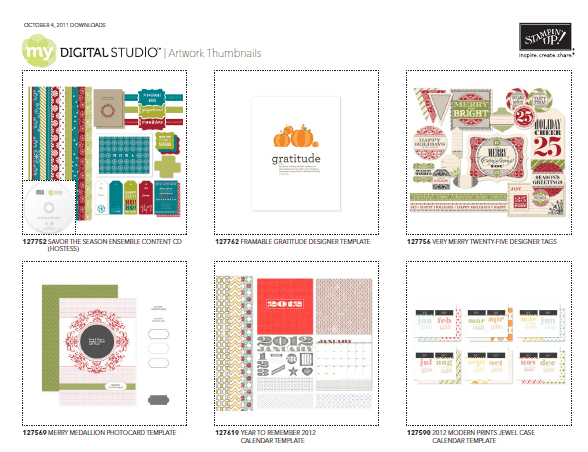 Crafting Digital Joy
Janet
« Previous post
Next post »