Button Bracelet, Leather Bracelet & FREE BLOG CANDY GIVEAWAY
I had some fun creating a week of bracelets to wear on the Stampin' UP! Cruise and actually as always got carried away. This fun interchangeable bracelet was created using a hinged bangle found at a local craft store, magnets and Stampin' UP! product and it's oh so fun. Stop by all week as I show off the 12 interchangeable pieces I will be wearing during the week on the Alaskan Cruise.
Join my mailing list this week if you do not have a demonstrator you work with  and you could be the winner of one of these. I have 4 that I will be giving away – each will include 2 toppers and the bangle.
I am wearing shades of green a lot for some reason this week so this button bracelet is the first to kick the week off.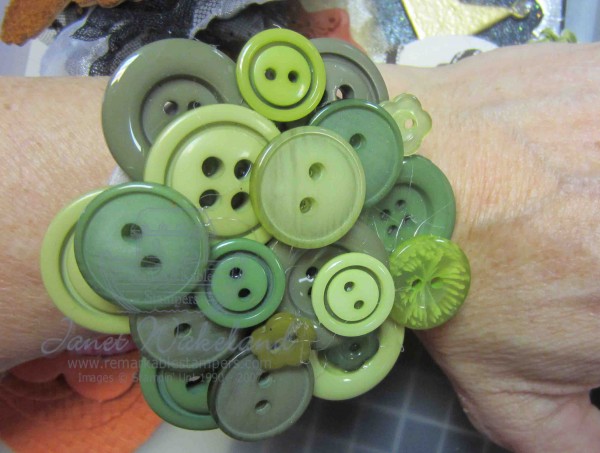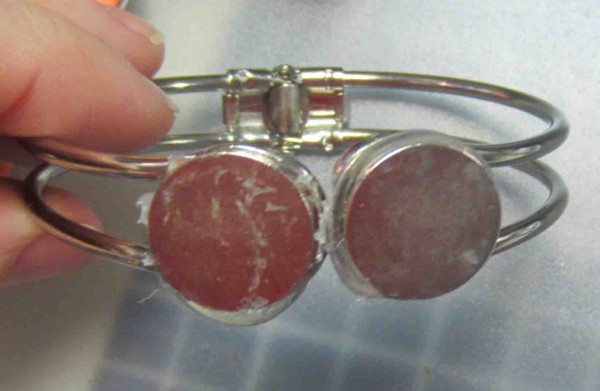 Hinged bangle with two flat magnet glue onto it (it has two round bases just like this -however sadly the bracelet itself is not of a metal material for a magnet to stick to – that is why I had to glue flat magnets onto it).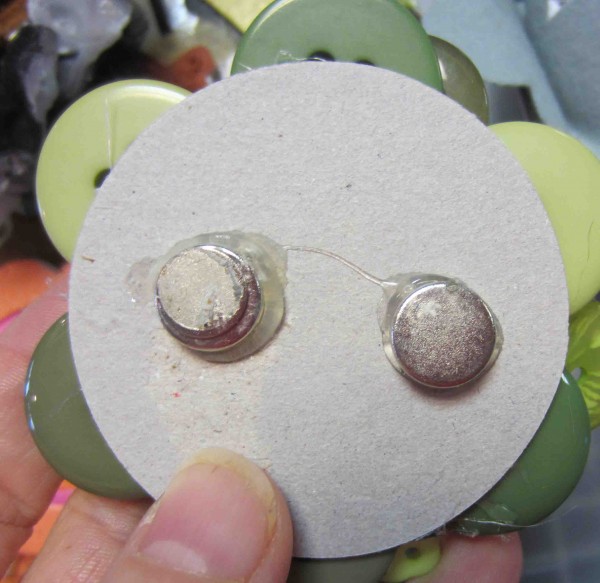 The stronger and flatter the magnets the better. Check the craft aisles as well as the hardware stores!
Bracelet #2 made with Craft leather and Fun Flower Big Shot Die/Jumbo Eyelet – eyelet is set only through top piece of leather -they are then all hot glued together.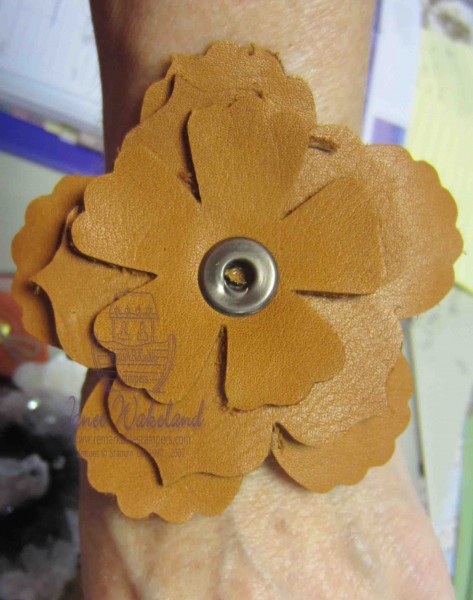 Crafting Joy
Janet
« Previous post
Next post »