Happy 15th Stampin' Up Anniversary Janet!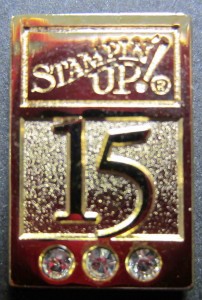 I am celebrating 15 years as a demonstrator this month. It's a Happy Stampin' Up Anniversary! YOU WILL WANT TO BE ON MY MAILING list to enjoy month long specials, give aways,  and more.  Join my mailing list at right or better yet join my team!
My Stampin' Story…
15 years ago I attended a Christian Mom's group where crafting was part of the activities. There I discovered Stampin' UP! . Back then you only had 2 kits to choose from, you couldn't customize them and mine cost over $400! After I received my kit I exchanged almost everything in it for what I really wanted, got a booth at a business fair in the area because I was still new in the area and didn't really know anyone and after that slow start (had to wait a month for the exchange of products) I was on my way. At the time I found Stampin' UP! I was an RN working full time night shift with a 4 and 6 year old  I was tired and wanted to be at home "awake".  BUT… I loved the extras my income provided for our family,  loved the challenge of working, but also loved being with my kids.  So in reality I wanted it all – something that allowed me to first be a mom but paid great and offered a challenge.  I was the least likely candidate to join a home party company especially Stampin' Up!. I loved crafts but they were all about cards at that time or so I thought, I had 2 years worth of Hallmark Christmas cards stashed in my attic, I totally disliked home parties and had no business experience, yet God's hand was on it from the beginning.  I talked it over with my husband and asked that he give me 3 years (Why 3? I don't know) to replace my nursing salary – it took longer than that but thankfully as an RN I was able to cut back to part time work after a few years , then cut back to PRN and today I have more than replaced that salary, enjoy Stampin' UP! as my chosen career and have accomplished more than I ever dreamed possible. I think the benefit was not knowing what I was getting into because I had no preconceived ideas of what to expect. I was totally open minded and simply devoured any and all information on Multi-level marketing and home based businesses I could. I didn't know what was possible or not possible I just knew what I wanted. Today my team numbers over  2000 nationally and lives up to it's name each and every day – RemARKable. Thanks to my customers and my team I look foward to each day and can say I have the best job in the world because I love what I do, am challenged daily, have great perks, enjoy flexibility and love my boss – (me!).  That's not a comment you would have heard from me in years past but being in business for yourself provides perks you can't put a dollar sign on – and for me the greatest has been learning to like myself!  I can't wait to see what the next 15 years has in store for me.
15 Memorable Moments  in no order
1.  First convention 3 months after joining 1996 – Las Vegas – how many ways can you wear that Weekenders thing?
2.  Grand Wailea Resort
3.  Grand Princess – first balcony on a cruise ship – can't sail w/o one now
4.  Dog Sledding Alaska
5.  Watching Kristin reel in a huge fish Kauna, Hawaii
6.  Carolyn achieving Rising star and standing beside her as she received her Founders Bag
7.  14 Day no holds barred surprise  trip to Disneyworld, Universal, Sea World, Discovery Cove & Busch Gardens for my family thanks to my Stampin'UP! income.
8.  Being chosen for Advisory Board July 22, 2010 (my birthday)
9.  Eating Krispy Kreme donuts for dinner with Patty & Janice
10. Wandering Animal Kingdom with Kimber and our LT round table group
11. Recognizing my team with signs from stage at convention
12. Hearing Greg tell the People to People interviewer that he wanted to go on the trip because it would help him "get out of his comfort zone" 6th grade!
13. Hearing a top demonstrator say "People tell me I remind them of you because I'm successful and don't stamp well" It was true – it's taken me 15 years to develop my creativity and thankfully it's a never ending process.
14. Full Color Stampin' Success – can you image seeing stampin' ideas in black & white? No wonder we thought we stamped good!
15. Being on hold up for hours and comparing notes with Joyce about how much we got done while we were on hold waiting to place orders BY PHONE
The reality is every day has been an adventure meeting customers, enjoying  home parties, making lifelong friendships, seeing I can'ts and I would never's become shouts of I did it!, watching my business evolve, watching Stampin' UP! evolve, watching crafting evolve, watching technology evolve, enjoying the addition of my Stamp World, driving miles to new towns and cities I would otherwise never  have visited, indulging my love of travel with trips earned through Stampin' UP! or paid for with my business income, learning valuable business and leadership skills, being able to give voice to my faith, role modeling goal setting , disappointments and achievements to my children, and the list could go on and on.
I am thank ful for each and every one of you as customers and as my team members and as my friends in Stampin' UP! – whether our paths crossed just once, for a season,or  for a lifetime, each of you touched my life and left an imprint on it and for that I am forever thankful.
GOD BLESS YOU
Janet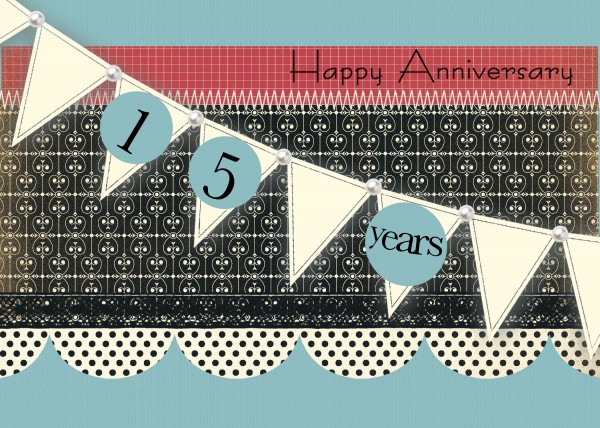 « Previous post
Next post »