RemARKble Stampin' UP! New catalog Blog Tour – Day 2 – Engraved Greetings
Welcome back to day #2 – hope you are right clicking and saving tons of ideas to copy and that your wishlist is growing. Today's post features Elegant Engravings & Engraved Greetings. As I looked through the new catalog this is one that made it to my MUST BUY FIRST list immediately. It is featured on page 182 of the new 2010/2011 catalog. Elegant Engravings is a set of 8 precut cards and envelopes. The cards are heavy weight, have a touch of gold and are embossed. The stamps coordinate with the cards perfectly but of course can be used alone.
Elegant Engravings – Notecards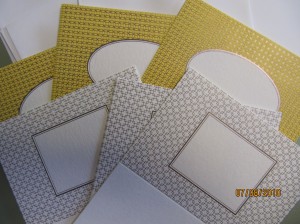 ELEGANT ENGRAVINGS -  Card on left features the stamp Engraved greetings direct to the Elegant Engravings Card – simple and easy. Card on Right features new greeting set Curly Cute.

ELEGANT ENGRAVINGS – Card on left features Scallop oval die, Curly Cute Greeting. Both card features neutral brads. Card on right features Early Espresso wide grosgrain (a must have).


ELEGANT ENGRAVINGS – Card on right Features Occasional Quotes, Top Note die and is accented with our new crochet trim and early espresso button from the new neutrals collection.


ELEGANT ENGRAVINGS – Card on left is an ultra quick Christmas card – these cards are perfect for a quick and elegant handmade Christmas Card.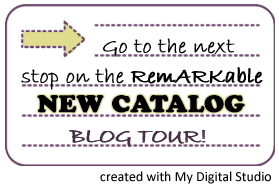 « Previous post
Next post »